Choose Custom Printed Stay Flat Mailers from The Stephenson Group, LLC
Are you tired of your contents getting bent or damaged in the mail stream? We offer a large variety of stay flat mailers, whether you need them blank or printed. These stay flat mailers, or board mailers as some call them, ensure that your contents stay flat during mailing. Stay flat mailers are perfect for when you're mailing important certificates, diplomas, photos, and CD's.
We have a full range of stay flat rigid mailers available, and we can even add your logo or custom design. Your customers are sure to be extremely impressed with their order when they receive stay flat mailers with the logo of your company. You can ship our stay flat mailers with USPS and other shipping methods, as well. We are extremely confident that both you and your customers will absolutely love our high quality custom printed stay flat mailers.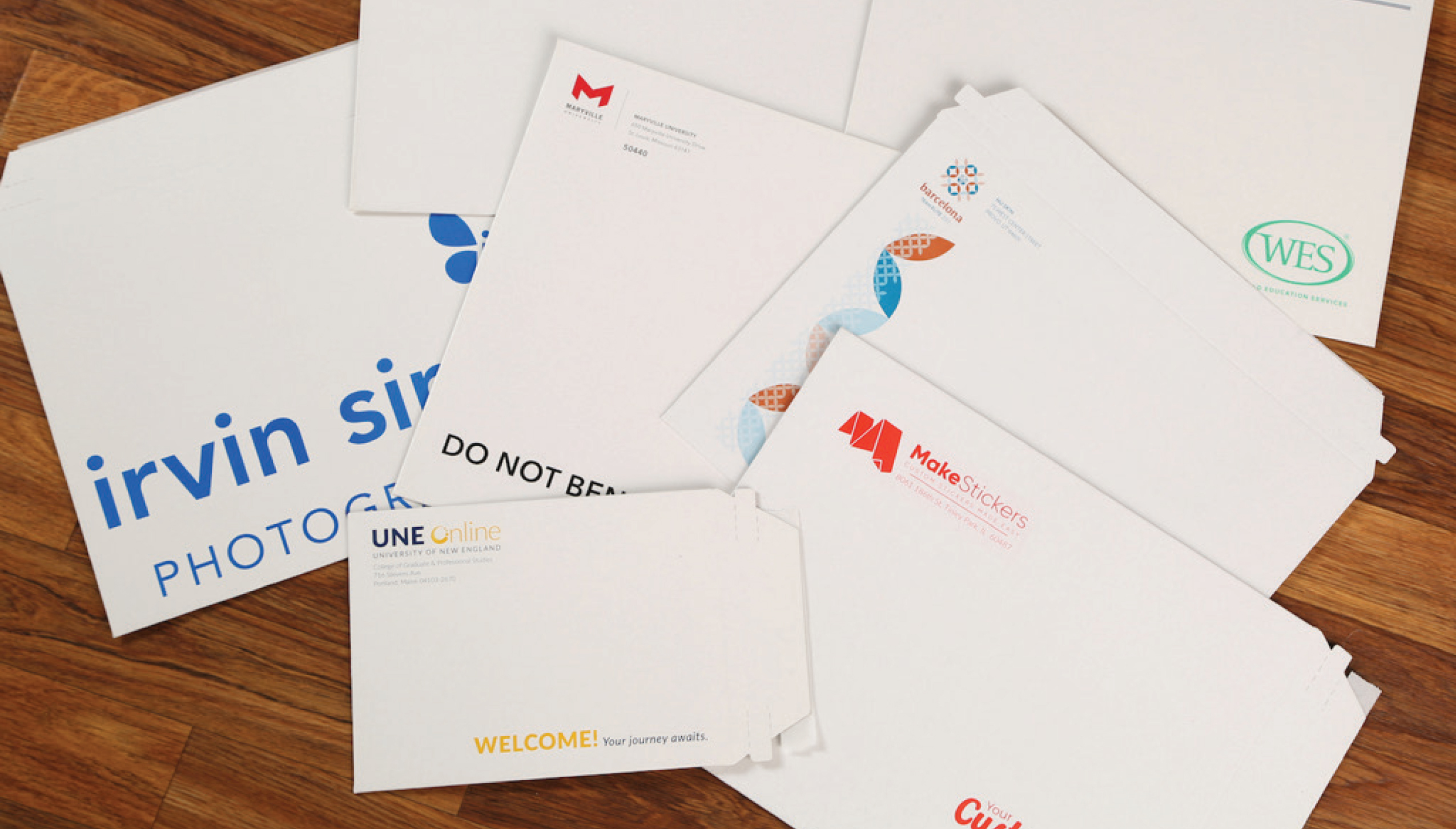 Many Options Available for Stay Flat Mailers
Depending on what you want to ship, you need stay flat mailers you can count on. Your products are of the highest quality, so don't you want the same from your custom printed stay flat mailers? We have a number of options available for you no matter what you need, including black stay flat mailers and self-seal stay flat mailers. No matter what you need, we can help make your shipping easier than ever before.
The stay flat mailers have a light gloss finish, and we're proud to offer a printing process that includes a special UV dryer system so the ink does not smear or offset.
Features of this envelope include:
Open end and open side
Outside side seams
Zip Stick, also known as peel n' seal closure
Tear strip for easy opening
Buying stay flat mailers in bulk or stay flat mailers wholesale is also available from the Stephenson Group, LLC, and as some of the most sought after stay flat mailers suppliers, we know that our products can stand up to any shipping situation that your shipments might come in contact with. Our mailers are very tough, look amazing, and we know that your customers are going to love the protection these mailers give to the items they have spent their hard-earned money on.
Sure, you can go to a place like Staples for a stay flat mailer, but why not choose another company you know you can count on instead of a huge corporation that just doesn't care? Contact the Stephenson Group, LLC to discuss how we can help.
PO Box 24007
Overland Park, KS 66283
mstephenson@stephensongroupllc.com